We will introduce our unique spunbond nonwovens, "Ecorise" and "Precise" during the tradeshow, INDEX.
Exhibitions

Index virtual event

Date

2021/10/19~2021/10/22

Place

INDEX20 virtual platform

Content

ECORISE, Precise
Asahi Kasei is well known Japanese spunbond producer who has manufactured synthetic spunbond nonwoven for more than 40 years. Its product is world's only spunbond nonwovens available in all three key materials of nylon, polyester, and polypropylene, all featuring pure, binder-free webs with evenly distributed filaments joined by thermocompression bonding.
At INDEX2020, Asahi Kasei will feature 2 materials.
The first one is "Ecorise", newly launched in the beginning of 2020. The main material in ECORISE is plant-based polylactic acid (PLA), an environmentally friendly material that can biodegrade and compost under industrial compost conditions. With Asahi's unique sheet making technologies, Ecorise could have special function like superior softness, thermoformability.


The second one is "Precise", Polyester nonwoven fabric comprising a layer of ultrafine fibers between spunbond fiber layers, developed by us using proprietary technologies. By combining the characteristics of a spunbond nonwoven fabric with those of ultrafine fibers, Precisé™ responds to the needs of a wide range of fields and applications. At the booth, Precise as surface of vehicle sound absorber will be highlighted. Precise will help to drastically increase sound absorbency of main component such as felt of foam by being laminated on the surface.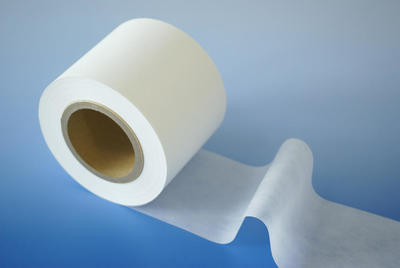 Precise™
TOPICS